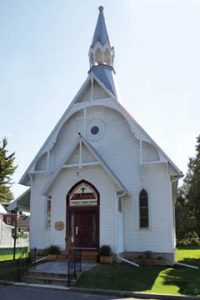 Built in 1898, St. Andrew's has been welcoming worshipers for generations, and continues to offer welcome, friendship and a warm environment in which to worship Christ.
Nestled in the picturesque village of Chesterville, overlooking the South Nation River, St. Andrew's is fully accessible, and offers worship every Sunday morning at 9:00a.m., with Sunday School available for little ones.
Come join us as we laugh together, support each other, serve our community and glory in the fellowship of Christian communion as we worship Christ!