WELCOME TO 

KNOX PRESBYTERIAN CHURCH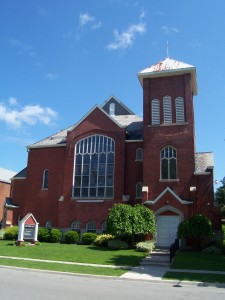 Join us every Sunday morning for worship from 10:30-11:30 a.m. Newcomers are welcomed warmly!
We are a family of faith whose members care for each other and for the community.
Members of Knox are active in a variety of ecumenical ministries in Dunnville, such as Cornerstone, the Haldimand Pregnancy Care and Family Centre, working with the Community Kitchen program providing a regular community dinner, assisting Meals on Wheels and supporting the local food bank.
OUR MISSION STATEMENT SUMS IT UP:
Filled with the love of Christ;
Reaching out to the community
and to the world