Epiphany 2017
"Bringing Home the Sermon on the Mount"
Message from our Minister
Sometimes I get caught off guard, when someone reminds me of something, that I said once in sermon. It may go something like this, "I remember when you said, in a sermon" … and then they tell me what I said.
I am surprised that I actually said that, or that someone was actually listening and remembered and is able to quote it back to me. Sometimes it is a reminder of a message that maybe I needed to hear myself just at that time.
Beginning on Sunday, January 29 and continuing through to Sunday February 19, we will consider part of a sermon delivered by Jesus. The sermon is recorded in the Gospel of Matthew Chapters 5, 6 and 7. We often refer to it as the Sermon on the Mount.
It is a sermon that is full of wonderful teaching, that is worth hearing over and over. Maybe it will become a sermon that is memorable for you.It is amazing that this material that was in the sermon of Jesus over two thousand years ago, still holds revelance for us today. Perhaps it is just what you and I need to hear and remember at this point in our lives.
Rev Milton A Fraser
Reaching Out…
Recently the Presbyterian Church in Canada shared a resource with ideas to consider when reaching out to the community.
Start with a plan:
• Discuss the needs in your community.
Which one do you feel God is calling your congregation to address?
• Identify the kind of outreach that will best respond to the need identified
• Assemble the right team and foster the best community relationship—the group should bring the gifts and talents that best match the need.
• Know your audience – your plan will need to be on target, and so adjustments may need to be made depending upon the age and culture of the individuals you want to reach. Not every plan is going to work for every audience.
Know your existing resources: facility space, budget, supply requirements, timing (what else is on the calendar?). Who might you partner with?
Putting the plan into action—consider factors such as parking, seating, a/v needs, child care and coordinate with the right individuals
Keep fellowship and hospitality at the forefront of your project—interaction and relationship building should be the foundation of outreach initiatives.
Put the word out—announcements are not invitations! Ensure that your messages reach their mark. Let the community both inside and outside your church building know what you are doing.
Pray: for the plan, for those you are serving, for those offering their service.
Evaluate: did the initiative fulfill the goals you originally set? As for objective feedback and be willing to receive it. Evaluation is always necessary to refine our work and service
What ideas do you have in terms of what God is calling Lochwinnoch Church to do in regards of "reaching out"?
Thoughts on Mission
"The church exists by missions like fire exists by burning."; Emil Brunner
"The church is the church only when it exists for others…The church must share in the secular problems of ordinary human life, not dominating, but helping and serving" Dietrich Bonhoeffer
"The greatest tragedy to befall a person is to have sight but lack vision." Helen Keller
Go and make disciples of all nations, baptizing them in the name of the Father and of the Son and of the Holy Spirit, 20 and teaching them to obey everything I have commanded you. And surely I am with you always, to the very end of the age." The Bible Matthew 28:19-20
January 2017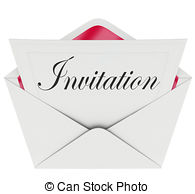 ---
"Invitations of Epiphany "
Epiphany 2017
As we enter into a New Year, and as the church steps into the season of Epiphany.  We begin a new series of messages, on the theme of "Inivtations of Epiphany".
The word, Epiphany means, "manifestation", the revelation of God in His son, Jesus Christ.
Epiphany begins on January 6. Epiphany, with its focus on the coming of the magi (traditionally representing various races of humanity) celebrates the universality of the Gospel. God came for all people.
Instead of putting away the crèche scene, it is a good time, in our homes, to gather the magi – especially if they have differing skin colours – and set them in the middle of the dining room table where we can gaze at them and consider God's revelation to all nations. (Taken from the Telling Time in the Church Cycle- Presbyterian Church in Canada)
The readings for the  season of Epiphany leads us toward the baptism of Jesus and the Sunday called "Transfiguration." receive.
For each of the next few Sundays, we will consider invitations in Scripture, to experience, and understand God in the manifestation of the Son.
The invitations are personal, and just like the "Special Delivery", which we just celebrated. The invitation takes on new meaning and depth as we receive it, and welcome it in our lives.
Consider the "Invitations of Epiphany" for your own personal life, and how you might share them with others.
Rev Milton A Fraser
---
Sundays in Epiphany
Sunday, January 1, 9:30 a.m.  Epiphany- Invitations of Epiphany: Take a New Way Home. 
Reading Matthew 2: 1-12
Sunday, January 8, 9:30 a.m.  1st Sunday After Epiphany – Invitations of Epiphany: Come and Hear
Reading Matthew 3: 13-17
Sunday, January 15, 9:30 a.m. 2nd Sunday After Epiphany- Invitations of Epiphany: Come and See
Reading John 1: 29-42
Sunday, January 22, 9:30 a.m. 3rd Sunday After Epiphany- Reconciliation: The Love of Christ Compels 
Sunday, January 29, 9:30 a.m. 4th Sunday After Epiphany – SOTM: Blessed
Reading Matthew 5: 1-12
---
 Children's Programming
Children's Programming at Lochwinnoch, is usually offered in three week spans, leading up to Christmas, Easter and Thanksgiving, and at other special times throughout the year.  Deb McGregor, has co-ordinated the program the past few years.  We appreciate the leadership she has offered.  At this time, we are looking for someone to take on the  leadership of this important ministry.  If you are sensing God's call to this ministry, please speak to Rev. Milton and/or Burt Virgin.
---
Lochwinnoch Choir
We appreciate the willingness of folks from the congregation to offer special music from time to time.  Practices take place after the service, a few Sundays before the presentation of the special music.  Interested folks are asked to practice, January 15 and 22.   
---
Lochwinnoch Session
The Session will meet on Thursday, January 12, at 7 p.m. at the church.                                             
---
Week of Prayer for Christian Unity
Every year, between January 18 and January 25, Christians around the world are invited to celebrate a week of prayer for the unity of all Christians.  The theme this year, Reconciliation- The Love of Christ Compels Us. As part of our worship on January 22, we will use worship materials from the Canadian Council of Churches.
---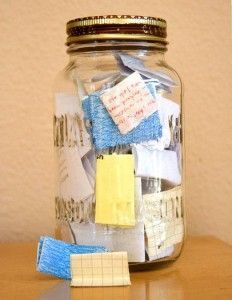 An Idea for New Years
 Start the New Year with an empty jar. Then every time something good happens, make a note of it and place the note in the jar. On New Year's Eve, empty the jar and reminisce on all the blessings you had in the year
---
The Gate of the Year
And I said to the man who stood at the gate of the year: "Give me a light, that I may tread safely into the unknown!"
And he replied: "Go out into the darkness and put your hand into the Hand of God.
That shall be to you better than light and safer than a known way."
---
Scripture Verses for the New Year
Isaiah 40:30-31
 Even youths grow tired and weary,
and young men stumble and fall;
 but those who hope in the Lord
will renew their strength.
They will soar on wings like eagles;
they will run and not grow weary,
they will walk and not be faint.
2 Corinthians 5: 17
Therefore, if anyone is in Christ, the new creation has come: The old has gone, the new is here!
Psalm 98:1
Sing to the Lord a new song,
for he has done marvelous things;
his right hand and his holy arm
have worked salvation for him.
Isaiah 43:19
See, I am doing a new thing!
Now it springs up; do you not perceive it?
I am making a way in the wilderness
and streams in the wasteland.
Proverbs 23: 18
There is surely a future hope for you,
and your hope will not be cut off.
---
 Follow us on FaceBook:  Lochwinnoch Presbyterian Church
---
December 2016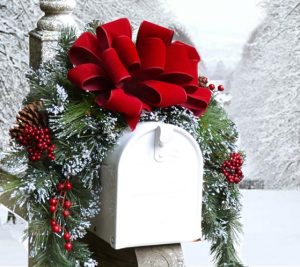 ---
Special Delivery
On one of our first Christmases living in the Ottawa Valley, I remember receiving a phone call, from the Post Office, that there was a parcel, that the delivery person, wanted to insure that someone would be at home to receive. I must admit, I was a bit excited, for I have always enjoyed receiving mail, (and I still do). So to hear that there was a parcel, put me in a good mood.
My eldest brother from Nova Scotia, had mailed us a Christmas Tree from my father's Christmas tree farm. He had cut, baled, wrapped, and mailed the tree, my father had sheared and cared for over the years. I remember my brother saying that the post office worker in NS, was unsure if she could send a tree in the mail. She asked him, "if it was alive", and he said, "it was".
Ron was a bit surprised at the mailing cost, but he had already gone to such lengths, and there was no turning back. We unwrapped the tree, and appreciated it's green beauty, and the wonderful smell, in our home that Christmas. It was a special delivery. What are some of your memorable special deliveries at Christmas?
The first Christmas, is filled with the wonder of the special delivery of Jesus. Fulfilling the prophet's announcement, For unto a child is born, unto us a Son is given. Isaiah 9: 6.
At Lochwinnoch Church, throughout the season of Advent, we will focus on what that special delivery of Jesus means to the world then and today.
Rev Milton A Fraser
---
Sundays in Advent
Sunday November 27, 9:30 a.m. Advent 1 – Hope Celebration of Holy Communion…… Special Delivery: Reading: Luke 1: 5-250
Sunday, December 4, 9:30 a.m. Advent 2 – Peace Special Delivery: Reading Luke 1: 26-38
Sunday December 11, 9:30 a.m. Advent 3 – Joy A Morning of Christmas Song! Reading: Matthew 1: 18-25
Sunday December 18, 9:30 a.m. Advent 4 – Love Reading: Luke 2: 8-20 A service for all Ages
---
Advent Children's Programming:
A Children's Program will be offered on Sundays November 27, December 4, and 11, and a special Intergenerational Service, on Sunday, December 18. Come and learn about the message of Christmas. To discover more or if you are interested in helping with this ministry, please speak to Deb McGregor.
Food Bank Sundays
On the first three Sundays of Advent, boxes will be available to collect food items for the local food bank. Advent is a wonderful time to be mindful of those who are in need.
Advent and Christmas Music
Throughout Advent and Christmas we hope to include some special music as part of our worship, there will be short practices after some Sunday morning worship times, please feel free to join us. Or if you have a gift to share let us know.
Christmas Eve Service
Christmas Eve, Saturday, December 24, at 7 p.m. a service will be held to celebrate the special gift of Jesus coming to the world to be our Saviour.
Please note, there will be no service on Sunday, December 25.
New Year's Day Worship Service
Join us for worship on New Year's Day at 9:30 a.m. Who knows we might even put the coffee on for you?
---
For I know the plans, I have for you, declares the Lord, plans to prosper you and not to harm you, plans to give you hope and a future.

Jeremiah 29:11

---

THE COMING OF GOD

Our God is the One who comes to us in a burning bush, in an angel's song, in a newborn child.

Our God is the One who cannot be found, locked in the church, not even in the sanctuary.

Our God will be where God will be with no constraints, no predictability.

Our God lives where our God lives, and destruction has no power, and even death cannot stop the living.

Our God will be born where God will be born, but there is no place to look for the One, who comes to us.

When God is ready God will come, even to a godforsaken place like a stable in Bethlehem

Watch….for you do not know when God comes.

Watch , that you might be found, whenever, wherever, God comes.

Ann Weems, Kneeling in Bethlehem

---