Welcome to Memorial Presbyterian Church, located in Rocky Mountain House, Alberta! We are a church family growing in our relationship with Jesus Christ, actively supporting each other with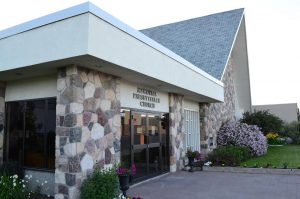 love and compassion.
We worship together every Sunday at 10:30 a.m. Our Sunday School meets during the worship service; nursery care is provided for children age 0-2 years. Please join us for fellowship following the service. This is a wonderful opportunity to greet those we know and meet those we don't!
There is a warm invitation and welcome to everyone! We are wheelchair accessible and provide handicap parking spots in front of the church located at the main entrance.