Welcome to St John's Presbyterian Church in Cresswell, Ontario.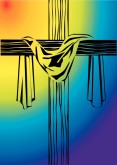 We are located at 97 Cresswell Road, Manilla (Cresswell), Ontario, a small beautiful rural community on the eastern edge of the City of Kawartha Lakes.
We invite you to join us for our weekly services of worship Sunday mornings beginning at 10:00 a.m. Sunday school is offered mid-way through the service for children of all ages. Our service combines elements of contemporary and traditional worship, with both hymns and choruses, a choir and a praise team – using multi-media to enhance the worship experience.
We are a family-focused congregation where all generations gather together to seek, teach and reach out as the body of Christ. We consider ourselves an inclusive, open and welcoming community for all people from children to seniors. Our services are accessible for those with physical disabilities and we welcome everyone with open arms.
St John's Presbyterian Church, Cresswell's mission is to teach and encourage our church family and people in the surrounding community to worship our triune god in faith, hope and love.
We would love to meet you, come and visit soon!