We worship on Sundays at 10:30am.
Our minister is the Rev. Dr. Emily Bisset. We welcome our Co-Directors of Music Ministry Sarah Leung and George Fung, along with a variety  of soloists in our services of worship.
Communion is celebrated regularly throughout the year in worship.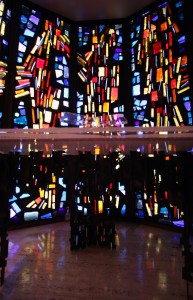 CELEBRATIONS OF COMMUNION
World Communion (Oct. 1, 2017)
Advent I (Dec 3, 2017)
Christmas Eve (Dec 24, 2017 – 7:30pm)
Epiphany (Jan 7, 2018) 
Lent I (Feb 18, 2018)
Maundy Thursday (Mar 29, 2018) 
Easter (Apr 1, 2018)     
Pentecost (May 20, 2018)
The third Sunday in July and August.
Chapel communion on the 3rd Sunday of every month except when we celebrate at the 10:30am service.